About Us
Quality, Value, Reliability, and Unparalleled Customer Service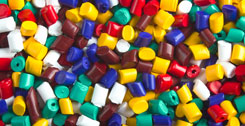 Values. They separate the exceptional from the crowd. They are what you expect and what you deserve. Mid Continent Plastics is committed to these values and has been since 1987 when the Blitvich family opened the doors and served their first customer under the MCP name. The same holds true today, and is what has made the Mid Continent Plastics name synonymous with quality, value, reliability, and service.
Our customers are number one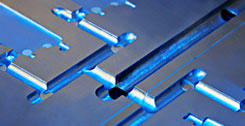 Serving North American injection molders, extruders, and compounders with a focus on small to medium companies, we take customer service seriously. Starting with your first contact, and throughout the process, we listen to your needs and share our expertise with you each step of the way. You'll get the right resin for the job; we stake our name on it.
Our commitment to customer service is unique in this industry, and we're not satisfied until you are. If, for any reason, one of our products fails to meet your requirements, we will find one that meets or exceeds your expectations or refund your money. We stand behind 100% of the materials we sell. Period.
We're a plastics supplier, and more.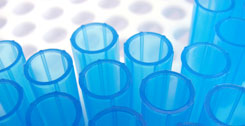 Like others in the industry, we buy and sell resins. We supply Certified Prime, Value-Added Compounded resins, and high-quality regrinds. We all know that using reclaimed resins where possible is good for the environment and is good for the bottom line.
When we first started selling plastic, MCP mostly served the Northern Illinois injection molding market - a major hub of plastic molding in the United States. Over time we grew and our customer base grew with it. Today we supply small to mid-sized businesses throughout the U.S. and Canada.
Even with our rapid expansion, we haven't lost that personal touch. We inspect and test every pound of material, devote close attention to product quality, and continue to build lasting relationships with our customers. In an industry where price can seem more important than anything else, we break the mold and work closely with you to understand your application and recommend the best material for your project, following through with after-sale support. You benefit with materials that are optimized for performance at the lowest possible cost.
A leader in quality and cost control, MCP has proactively met the demands of a changing industry by implementing traceability and accountability into our processes long before they became standards. From the local molder to the Fortune 500 company, we've exceeded industry standards to deliver the highest quality materials at a very competitive price.
Just in time delivery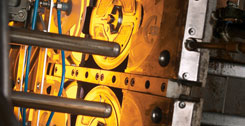 Through strategic alliances with national and local freight carriers, we can offer Just-In-Time delivery. We usually deliver next day to most Midwest customers and not much longer for cross-country. Most materials are in-stock and ready to ship, and we also leverage supplier-held Prime Virgin inventory to better respond to your needs.
We handle millions of pounds of resins. With access to metal separation equipment and a top-notch QC department, there are sure to be no surprises. With state-of-the-art blending equipment and close relationships with custom compounders, we can meet a wide variety of material requirements.
Our Services